Is the dehumidifying and drying integrated machine a good runner or a molecular sieve?
source:Plastic pellet dryer Author:plastic dryer time:2020年11月10日 10:09:33
plastic dryer, Dehumidifying dryer, Plastic pellet dryer, plastic Dehumidifying dryer
The user must consider the following factors when choosing a rotary dehumidifier:
1. The difference between honeycomb runner and molecular sieve runner
The core component of the honeycomb wheel dehumidification dryer series, the honeycomb wheel is a honeycomb-shaped desuperheating wheel that continuously rotates slowly. The wheel is composed of a corrugated medium made of special ceramic fiber composite high-temperature materials; both sides of the wheel are The partition made of silicone rubber with high sealing performance divides the entire surface into two sectors, which has strong moisture absorption and stability. It can dehumidify air moisture and dew point as high as -50℃. It is called the honeycomb runner.
The core component of the molecular sieve runner dehumidification dryer, the runner molecular sieve is a synthetic desiccant product with strong adsorption to water molecules. The pore size of the molecular sieve is controlled by the different processing technology. It is an aluminosilicate compound with a cubic lattice, which is mainly composed of silicon and aluminum connected by oxygen bridges to form an open framework structure. Dehumidification of air moisture can only reach -30°C. So it is called molecular sieve rotation.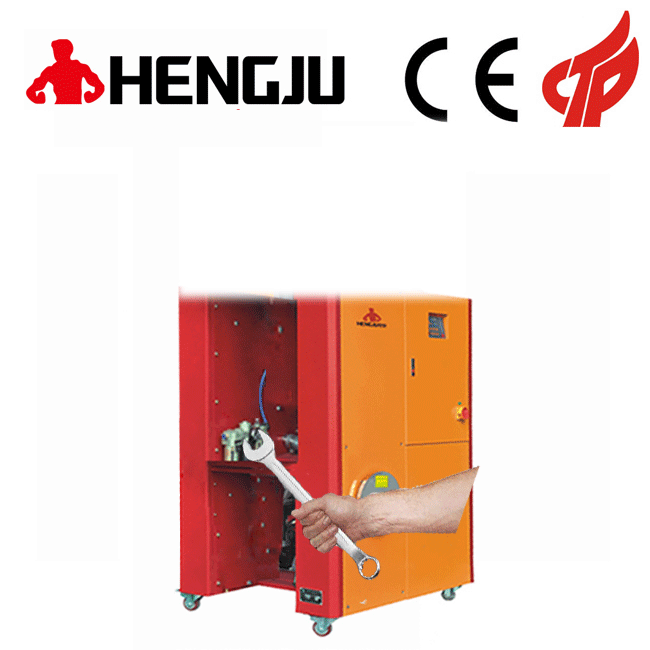 The dew point temperature refers to the temperature at which the moisture contained in the gas is cooled to condense into water droplets, and is a measure of the degree of dryness (humidity) of the gas. The less moisture in the gas, the lower the dew point temperature. The dew point of a good desiccant dryer should be able to reach a dew point temperature of -40°C.
2. It is recommended that customers choose the honeycomb runner.
Reason 1: The air dehumidification dew point of the honeycomb runner can easily reach -40℃, and the configuration enhancement can reach -50℃, which is relatively stable. The service life is 8 years, and it can be used for 8-10 years under good maintenance.
Reason 2: The air dehumidification dehumidifier of the runner molecular sieve is unstable. According to the information provided by market users. The air dehumidification dew point of molecular sieve wheel can only reach -32℃. After one year of use, the dew point will drop to -20℃. After one and a half years of use, the dew point will drop to -10℃. Years. plastic dryer, Dehumidifying dryer, Plastic pellet dryer, plastic Dehumidifying dryer
| | |
| --- | --- |
| Plastic pellet dryer | Common problems of Plastic dryer |
| | |